Welcome to the official website of the Pinehurst Knights, a group of U.S. golfers who participate in the yearly Pinehurst Knights Golf Invitational consisting of 7 days of unfettered golf. The Pinehurst Knights Invitational has been a long standing annual fall event conceived by an original foursome of golfing buddies residing in the Trenton New Jersey area of the United States. Our event is deeply rooted in a multi-year history of over 12+ consecutive years. Steeped in tradition and folklore, official record keeping did not start until 2004. This website was created in 2011 to create an archive and photo gallery of our events each year. The current  membership has been capped to 12 members strong at the end of the official Fall 2014 Season!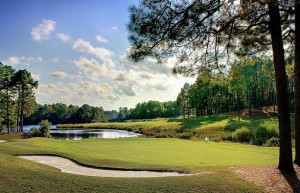 Special thanks to Talamore Golf Resort where this group has stayed for as long as I can remember. — John DeBlase / Website Manager
We enjoy the experience at Talamore and the hospitality of the Southern Pines area along with all the amazing golf the Pinehurst area has to offer us each year…  We keep coming back for more…!